Welcome to the Ulster Community
Investment Trust t/a Community Finance
Ireland annual report and accounts.
In 2021 people across the island of Ireland adapted to a new normal as we continued to live with the effects of Covid-19. While this was a tough time for many who needed help to alleviate the financial pressure of closing their doors during the Pandemic, others saw new opportunities arising as a result and many of our own clients began to pivot their service offerings to meet the needs of their local communities.
With this in mind we launched a new £10m All-Island Recovery Loan Fund to assist local communities throughout the island to stabilise and adapt to the restrictions put in place by both governments north and south. 
The Pandemic highlighted the importance of sport in our day to day lives, offering a way to keep not only our bodies but our minds healthy. Recognising the importance of physical and mental health, we also launched a new £5m All-Island Sports Fund to enable a wide spectrum of sports clubs to invest in new premises, make improvements to their existing facilities (such as walkways) and help communities come together in the spirit of activity. 
The growing conversation around sustainability marked a key milestone with Edinburgh hosting the COP26 Climate Summit in 2021. The summit called for governments worldwide to do more to limit their carbon footprint and to cut the emission of harmful greenhouse gases. Environment is a growing focus and we responded by working with a number of organisations to help their green initiatives come to fruition. 
We, like many of our clients have had to adapt to new ways of working in the last year. Although we invested in new head offices in Belfast, moving to a modern space on Glengall Street, we continued to offer a hybrid working option that supported our people and our client service ethos.
Community Finance Ireland continue to work collaboratively with a number of key strategic partners. In Northern Ireland, our partnership with the Department for Communities on the management of the Covid Charity Fund, with the help of NICVA, saw us deploy £7.2m of grant funding to 354 charities. We continued to work with Social Enterprise NI and C03, as well as continuing to support small businesses with the continued growth of Northern Ireland Small Business Loan Fund (NISBLF) in partnership with Enterprise NI and on behalf of Invest NI.
Meanwhile in the Republic of Ireland our ongoing collaboration with our capital provider Social Finance Foundation secured finance streams that support ROI based clients. And we were delighted to work with Rethink Ireland, Dublin City University and Social Enterprise Republic of Ireland (SERI) and Irish Social Enterprise Network.
Our collaboration and commitment has seen £5.9m (€6.8m) of loans to 76 clients supported in 2021. Each of these investments has delivered positive social impacts in many different forms whilst changing lives for the better. 
Choose change is indeed the mantra of the sector and the volunteers who keep it vibrant. We are delighted to be part of that change, whilst recognising there is always more to do.

by UCIT Group Chairman, Damian McAteer
and Community Finance Ireland Group Chief Executive, Dónal Traynor.

"Our team continue to ensure social impact is felt not just dreamt and 2021 was no different. Dreams were realised and progress was felt right across the island. Choose change is indeed the mantra of the sector and the volunteers who keep it vibrant. We are delighted to be part of that change, whilst recognising there is always more to do."
Dónal Traynor, Group Chief Executive, Community Finance Ireland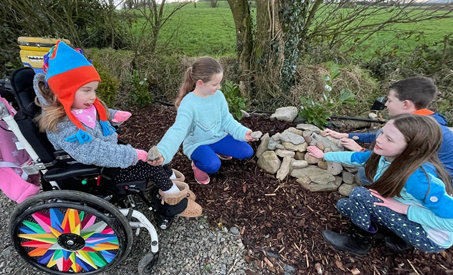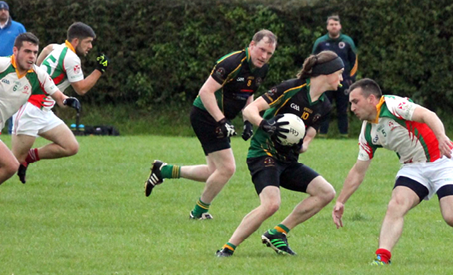 Our client reach and finance over the past six years 
(2016 – 2021 respectively)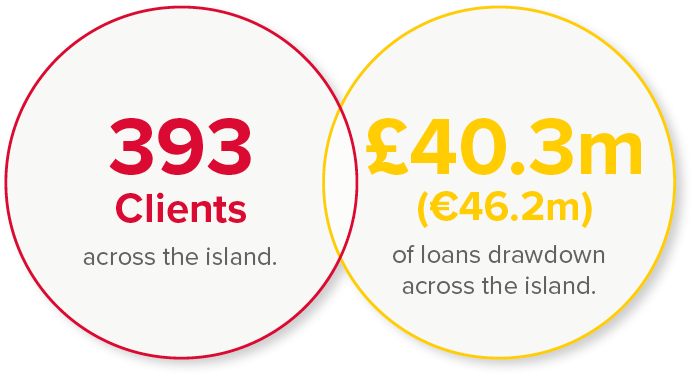 Figures are based on 2016 – 2021